Creator: robert.watson@directemployment.org
Close at Thursday, 31 October 2013
You look like you've just run a marathon ...
On Sunday 22 September 2013, I will be running in the Blackmores Sydney Running Festival. I will do my best to complete the full marathon course of 42.195km, which will be run over the Harbour Bridge, around Sydney CBD and finishing at the Opera House steps...
I am excited to be taking part in the event and to be helping a great cause. I would really love to have your support, and if you can afford a small donation, it would be muchly appreciated!
This will be my first marathon and it will probably be my last, so please help out, if you can. Thank you for your support and helping to make a difference!

CatholicCare Sydney
This year, refugees and asylum seekers have been a hot topic in the community, media and politics.  On 21 September 2014, CatholicCare Sydney and the community will band together to support CatholicCare's Refugee Program by participating in the Blackmores Sydney Running Festival.

The CatholicCare Refugee Program assists refugees and asylum seekers by providing free vocational and pre-employment training, job seeking skills, employment assistance and referrals for counselling. These services help refugees establish a source of income through work and the ability to live in harmony with communities, with the ultimate aim of achieving self-sustainability and sense of value. It is the only pre-employment service for asylum seekers in south-west Sydney.

Unfortunately, funding cuts by the Department of Immigration in 2011 have reduced the program's resources, thereby making it harder for refugees to access these services, and more difficult for CatholicCare to deliver them. Funding is currently provided by CatholicCare and the Charitable Works Fund (CWF) through the Catholic Archdiocese of Sydney, but this is simply not enough to ensure the continued operation of the program. It is vital that the Refugee Program receives additional funding to continuing helping refugees and asylum seekers find work and create better futures for themselves and their families.

For our event to be a success, we require the support of businesses and corporates to help us reach our fundraising target of $30,000. You can help make a difference by sponsoring the CatholicCare team, making an in-kind donation for our pre-event function or by putting a team together and registering under Team CatholicCare Sydney.

So whether you're a runner, walker or couch potato, now is your chance to step up, fundraise and challenge yourself – and make a difference in the lives of some of the most vulnerable and voiceless people in our community.

For more information visit www.catholiccare.org/donate

REGISTER – FUNDRAISE – DONATE – EMPOWER
FUNDOMETER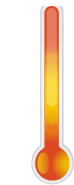 Target
$500
Raised So Far
Team Total
$5,124
My Total
$550
Team member of The Emmaus Project
View
My Total: $550
Team Total: $5,124

CatholicCare Sydney is the official welfare agency of the Catholic Church in the Archdiocese of Sydney.
Since this CatholicCare Sydney service begain in 2010, The Emmaus Project has successfully restored 62% of clientele to family or kinship placements, with 85% of those clientele having no further Juvenile Justice involvement.
The Emmaus Project is one of CatholicCare's more than 140 programs, and provides a safe place to stay for homeless children and young people aged 10-17 years who have been charged with an offence and need accommodation in order to be granted bail.
We provide support in relation to health, education, family relationships and access to safe, secure and stable housing.
Biggest Supporters:
Suncorp Bank: $300.00
Heather Watson: $50.00