Creator: robert.watson@directemployment.org
Close at Thursday, 31 October 2013
You look like you've just run a marathon ...
On Sunday 22 September 2013, I will be running in the Blackmores Sydney Running Festival. I will do my best to complete the full marathon course of 42.195km, which will be run over the Harbour Bridge, around Sydney CBD and finishing at the Opera House steps...
I am excited to be taking part in the event and to be helping a great cause. I would really love to have your support, and if you can afford a small donation, it would be muchly appreciated!
This will be my first marathon and it will probably be my last, so please help out, if you can. Thank you for your support and helping to make a difference!

CatholicCare Sydney
CatholicCare Sydney is the official welfare agency of the Catholic Church in the Archdiocese of Sydney, delivering more than 140 programs in the areas of ageing, dementia and disability care; employment, education, training and support services; and children, youth and family services.
In accordance with our vision, CatholicCare promotes the dignity, equality and participation of our service users.
The work of CatholicCare is guided by the Catholic tradition of compassion and concern for social justice. Our role is to facilitate the development of individuals, families and communities most in need, through quality services, research and advocacy.
Our services include family and relationship counselling; drug, alcohol and gambling support services; foster care and adoptions; services for children and young persons at risk of physical or emotional harm; mediation and conciliation; marriage preparation; school counselling; employment services; St Patrick's Institute of Education; training for people with a disability; supported accommodation; respite services; and support services for the aged and people with a disability.
As a person-centred organisation, CatholicCare has people at its heart. People should determine the support they receive and be empowered to make decisions that will enable them to live positive and fulfilling lives. The services provided by CatholicCare are inclusive of the whole community regardless of circumstance, ethnicity, religion, economic situation, age, gender or ability.
Your gift will give CatholicCare Sydney the flexibility to direct support to the people who need it – when they need it most especially at Christmas time.
 
Thank you.
FUNDOMETER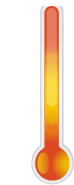 Target
$500
Raised So Far
Team Total
$5,124
My Total
$550
Team member of The Emmaus Project
View
My Total: $550
Team Total: $5,124

CatholicCare Sydney is the official welfare agency of the Catholic Church in the Archdiocese of Sydney.
Since this CatholicCare Sydney service begain in 2010, The Emmaus Project has successfully restored 62% of clientele to family or kinship placements, with 85% of those clientele having no further Juvenile Justice involvement.
The Emmaus Project is one of CatholicCare's more than 140 programs, and provides a safe place to stay for homeless children and young people aged 10-17 years who have been charged with an offence and need accommodation in order to be granted bail.
We provide support in relation to health, education, family relationships and access to safe, secure and stable housing.
Biggest Supporters:
Suncorp Bank: $300.00
Heather Watson: $50.00