Creator: robert.watson@directemployment.org
Close at Thursday, 31 October 2013
You look like you've just run a marathon ...
On Sunday 22 September 2013, I will be running in the Blackmores Sydney Running Festival. I will do my best to complete the full marathon course of 42.195km, which will be run over the Harbour Bridge, around Sydney CBD and finishing at the Opera House steps...
I am excited to be taking part in the event and to be helping a great cause. I would really love to have your support, and if you can afford a small donation, it would be muchly appreciated!
This will be my first marathon and it will probably be my last, so please help out, if you can. Thank you for your support and helping to make a difference!

CatholicCare Sydney
In the past two years, CatholicCare Sydney has raised more than $20,000 through our participation in the Blackmores Sydney Running Festival. Because of the runners, donors and corporate supporters who raised funds for CatholicCare programs, we've seen major improvements in the lives of refugees, asylum seekers and young people working to get their lives back on track.

Now, we want to tackle youth homelessness. Despite our prosperous society there are thousands of young people sleeping rough every night. Of the roughly 28,000 homeless in NSW more than half are under the age of 35, and more than 10% haven't even celebrated their 12th birthday.

The need for support is real and it's growing. Lack of affordable housing is devastating the most vulnerable members of our communities. Government funding isn't enough to address the need, and it won't bring about an end to homelessness.

For that, we need your help.

This year we're focusing our efforts on raising funds that will help us continue providing affordable housing, case management and practical support to people of all ages, and especially youth and young parents who are homeless or at risk.

We'd love you to join Team CatholicCare Sydney and help us reach our target of $10,000. Your participation and support will help us tackle homelessness in Sydney, with all money raised going directly to our homelessness programs. You can help by:

• Joining Team CatholicCare Sydney and raising money for CatholicCare
• Sponsoring a Team Member
• Sharing our Team info with your family, friends and colleagues on social media
• Becoming a Team Sponsor or making an in-kind donation
• Reading more about the work we do to fight homelessness at www.catholiccare.org

Whether you're marathon-mad or don't even own a pair of joggers, you really can make a difference in the lives of some of the most vulnerable and marginalised people in our community.
Thank you for caring.
FUNDOMETER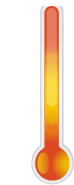 Target
$500
Raised So Far
Team Total
$5,124
My Total
$550
Team member of The Emmaus Project
View
My Total: $550
Team Total: $5,124

CatholicCare Sydney is the official welfare agency of the Catholic Church in the Archdiocese of Sydney.
Since this CatholicCare Sydney service begain in 2010, The Emmaus Project has successfully restored 62% of clientele to family or kinship placements, with 85% of those clientele having no further Juvenile Justice involvement.
The Emmaus Project is one of CatholicCare's more than 140 programs, and provides a safe place to stay for homeless children and young people aged 10-17 years who have been charged with an offence and need accommodation in order to be granted bail.
We provide support in relation to health, education, family relationships and access to safe, secure and stable housing.
Biggest Supporters:
Suncorp Bank: $300.00
Heather Watson: $50.00